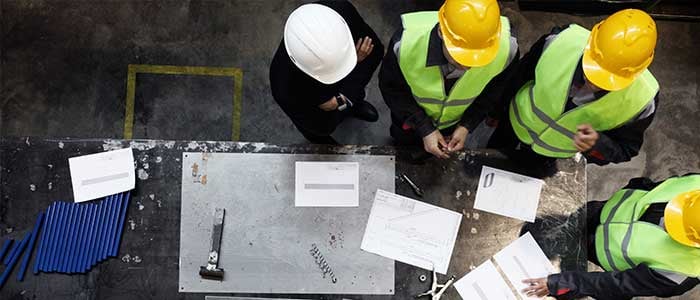 Building an engaged safety team is the best way to ensure an effective and sustainable workplace safety program within your organization.
Step 1: Establish a Need
Safety teams provide many benefits including:
Combining knowledge and experience of management and labor

Focusing on real problems and actions in a timely and efficient manner
Enhancing working relationships between management and labor
Improving attitudes that positively affect company culture
Improving product and workplace quality and employee morale
Providing a melting pot of new ideas through observation, discussion, and action
Step 2: Organize the Team
After you have clearly established the need for a safety team, the next step is to organize it:
Determine scope, membership, and roles of the team

Select members

Establish team procedures

Create a mission statement

Set goals and objectives
Select activities and projects-JSA's, Corrective Actions, Training Completed etc.
Rinse-wash-repeat-evaluate team effectiveness 
Step 3: Train Resource Members
All safety resource team members must be trained in order to ensure the team's effectiveness. Simply attending meetings is not enough. Members must have the knowledge and skills needed to address safety issues and work to develop solutions. Safety team members should be trained in team procedures, the basics of workplace safety, and team work skills. Allow 15-30 minutes in each team meeting for a training topic with a different person leading each training session. Use experts, either inside or outside the organization and consider sending selected members to outside training seminars to learn more.
Step 4: Document team activities to help the safety team:
Communicate to employees.
Provide visible evidence that safety issues are being addressed.
Give feedback to employees who have brought safety concerns to the team.
Document individual and team accountability for safety issues and actions. Documentation topics may include the following:

Minutes of all meetings, if applicable
Reports from the team: Accident investigation reports, Workplace safety surveys,
Hazard assessments, Hazard control efforts, Safety improvements, and Safety team evaluations