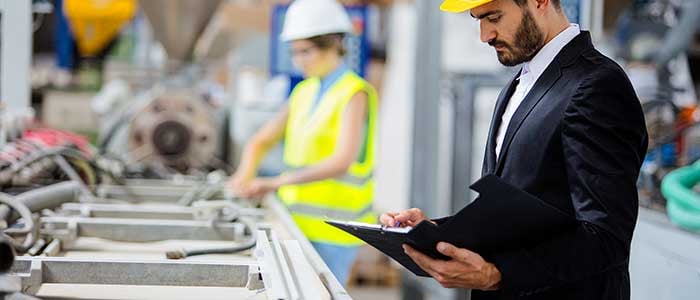 For a participatory ergonomics program to be truly effective, management must assume strong leadership and offer unrelenting support to their organization's ergonomic policies. At the same time, employees should be encouraged to participate in identifying and abating workplace hazards.
It's a joint effort that can lead to a sustained participatory ergo program.
A comprehensive participatory ergonomics program includes six core elements that will keep it on an upward path. They involve: 1) engaging all stakeholders; 2) identifying hazards; 3) preventing hazards; 4) establishing ongoing training; 5) managing medical resources, and 6) continuously evaluating the program.

In addition to the core elements, use these six tips to further solidify the program:
1. Create a Written Plan
Draft a written plan or mission statement that communicates to all levels the commitment by top management to provide the resources to insure the health and safety of all employees. It should define expectations of the ergonomics program and how all employees will be held accountable.
2. Analyze Job Hazards
Once hazards have been identified, further detailed analysis is needed to determine proper abatement strategies. Job hazard analysis should be conducted by qualified individuals with training and experience in ergonomics, task analysis, and workstation design.
3. Use Hazard Prevention Controls
The task of preventing hazards in the workplace can be achieved using four methods of control: 1) Engineering controls; 2) Work practice controls; 3) Personal protective equipment (PPE), and 4) Administrative controls.
4. Provide Ongoing Training
Training programs should cover MSDs, back injury prevention, ergonomic team training, and job-specific training. Training allows managers, supervisors, and employees to understand ergonomic hazards associated with a job or production process, prevention strategies, and the medical consequences.
5. Manage Medical Resources
This involves qualified health care providers, records review and analysis, health surveillance, training and education by health care providers, and early intervention.
6. Continuously Evaluate the Program
Any comprehensive, participatory ergonomics program needs ongoing evaluation and assessment. This includes an annual audit as well as periodic audits. This step underscores the organization's dedication to the program and its continuing long-term success.
A comprehensive participatory ergonomics program is only as successful as its end users, the people doing the work, and the organization's stakeholders.