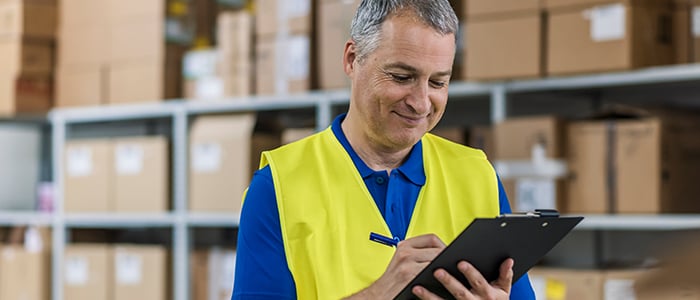 The American workforce is aging, as workers live longer and postpone retirement. In the face of these demographic facts, the concept of the "age-friendly workplace" is emerging from academic research into implementation.1
In a report on the movement, EHS Today underlines the combination of advantages and challenges represented by the increasing presence of mature, experienced workers on the shop floor and elsewhere: "In some ways, senior workers will be our most skilled and productive employees, but in others, the most vulnerable," the report notes. "Employers who take steps to support the capabilities of older employees and minimize their vulnerabilities will be rewarded by gains that include, but go well beyond, a positive impact on workplace injuries and illnesses. Returns on investments will show up as improvements in work ability, productivity, health care costs, competitiveness, and sustainable
business practices."2
Key elements of this emerging paradigm include:
General health promotion and disease prevention

Work arrangements, like flexible work schedules and phased retirement

Social support measures, including ongoing training options, access to public transportation, and the availability of family care services

1
Accident and Injury Prevention
But perhaps the most urgent and important element in creating an age-friendly workplace is preventing accident and injury on the job.
The University of Iowa's Healthier Workforce Center of the Midwest lays out key strategies for meeting this vital goal, including:
Job demand analysis

Physical ability testing

Paying attention to ergonomics

Clearing of hazards to prevent slips and falls, which are particularly hard on older employees4
Fit For Work offers services and support in all these areas and more, carefully tailored to the needs of clients' organizations and the realities of the jobs involved. Our unique Onsite Early Intervention program fuses attention to ergonomics, early muscle soreness, and behavior—best work practices—to minimize injury risk and promote what age-friendly-workplace proponents call "a culture of health" in the workplace.
For more, read our eBook "Injury Prevention and the Older Worker," and contact us here.


---