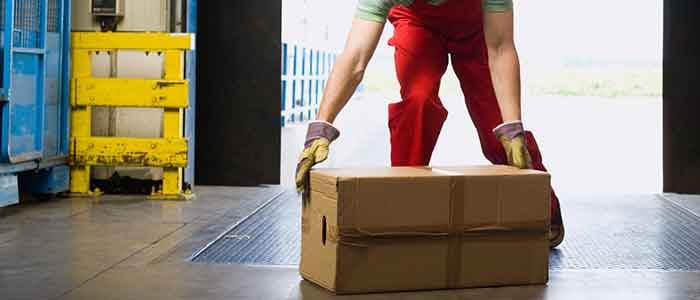 By the time you're experiencing widespread absenteeism and workplace injuries, it's likely that poor ergonomics have been plaguing your operation for a while.
Fortunately, it's possible to pick up on some early signs of trouble:
Longer time returning to work after lunch: If it seems like employees are less active during lunch and tend to linger as long as possible, you may have an issue. Be observant as to whether they're just trying to enjoy the break, or if they're delaying because they seem stiff, in pain, or sore in some way. Trouble getting "restarted" after resting is a very common indication of chronic physical conditions.
Trouble with hands, arms, and shoulders: What do your workers do when they're waiting? If they're shaking out their hands, cracking their knuckles or necks, or trying to readjust their shoulders, they might be experiencing an ergonomics issue. It's helpful to watch for these type of unconscious gestures because they often let you know there's pain and inflammation long before an employee does.
Chronic nausea: One overlooked source of injury is vibration, which might come from pneumatic tools or machines that emit sound waves toward workers. Over time, repetitive vibration can cause chronic nausea, and employees may not connect their work to their stomach problems. Employees might be popping over-the-counter antacids frequently, mistakenly believing that the nausea is caused by a food or stomach acid problem.
Whether your operation is seeing these symptoms or not, an ergonomics assessment can help to prevent issues for the future. Addressing ergonomics-related concerns before they become a problem is the biggest advantage a company can give its employees, and leads to a host of benefits, from reducing injuries to lowering healthcare costs.

Dr. James Rethaber, Ph.D., CPE is currently the Director of Ergonomics at Fit For Work. Dr. Rethaber has completed over 4,000 physical demands analyses/ergonomic risk assessments and is responsible for developing engineering and non-engineering initiatives that reduce injury while also improving productivity (lean ergonomics). He has worked in the fields of orthopedic sports medicine, biomechanics, and ergonomics for over 15 years, and is a published researcher and a national speaker on ergonomics and injury prevention.
Have a question for James? Send an email to jamesrethaber@wellworkforce.com.