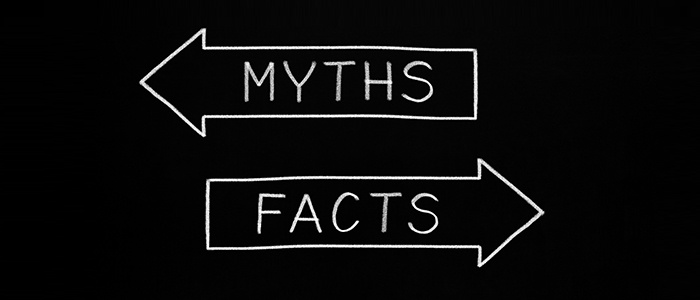 While working with clients in various industries, and attending/presenting at ergonomics-related conferences, I encounter many interesting conversations and discussions about fact vs. fiction or "ergo myths."
Here are a four "ergo myths" and the factual answers to the statements/questions:

FICTION: An ergonomics program will destroy my company's productivity.
FACT: A proper ergonomics program will improve worker comfort, as well as minimize movements that may be unnecessary. This reduction of non value-added movements will minimize the physical demands of the job, which will reduce worker fatigue, while also reducing the amount of time necessary to perform a process. Eliminating non value-added steps also reduces the potential for error.

FICTION: Ergonomic programs are too expensive to implement in my company.
FACT: Ergonomic programs, if designed, developed, implemented, and evaluated properly have been shown to be cost-effective for employers. Studies have shown for every $1 invested in ergonomic programs, there is a return of $3 - $30+ (meta-analysis of literature).
FICTION: There is an ergonomics standard in the United States.
FACT: There is NOT an ergonomics rule/standard that all employers must comply within the United States. ISO has some standards, but they are not mandatory in theUnited States.
Although an ergonomics rule/standard has been proposed multiple times over the past 20+ years, there is still not an ergonomics rule/standard. However, OSHA can fine employers for ergonomic-related issues via the "General Duty Cause." (1)

FICTION: I bought something online and the manufacturer said it is "ergonomically correct," so it must be, right?
FACT: Not all "ergonomically correct" tools and equipment are created equal. Some products may have that phrase attached to it as part of a marketing strategy, but the item has not undergone any rigorous testing by a certified ergonomist or other ergonomics professional. Some items have actually been tested and approved by a certified ergonomist or other ergonomics professional. Believe the old saying of caveat emptor...Let the buyer beware!
References:
1. https://www.osha.gov/pls/oshaweb/owadisp.show_document?p_table=OSHACT&p_id=3359

Dr. James Rethaber, Ph.D., CPE is currently the Director of Ergonomics at Fit For Work. Dr. Rethaber has completed over 5,000 physical demands analyses/ergonomic risk assessments and is responsible for developing engineering and non-engineering initiatives that reduce injury while also improving productivity (lean ergonomics). He has worked in the fields of orthopedic sports medicine, biomechanics, and ergonomics for over 15 years, and is a published researcher and a national speaker on ergonomics and injury prevention.