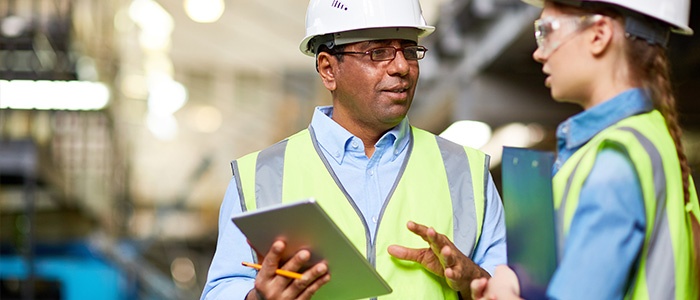 Geary A. Rummler was a pioneer in the performance improvement field, most famous for saying "If you put a good person against a bad system, the system wins almost every time." He knew that using lean manufacturing and other continuous improvement methodologies without considering human factors could potentially lead to catastrophic failures of the entire system. The results would mean increased injuries and decreased profitability.
Here are a few pitfalls to avoid when implementing continuous improvement methodologies in your workplace:
1. Making processes too "lean." Not allowing adequate recovery time for the operator can result in increased injury due to mental and physical fatigue, as well as repetitive motion injuries, such as carpal tunnel syndrome.
2. Not allowing for the variability of workers. If you only design processes for the average population, the smaller and larger-statured workers are more at risk for work-related injury. Adjustability of the workstations or being able to accommodate smaller and larger-statured workers is vital to worker well-being.
3. Automating processes, but not allowing proper access points for preventive maintenance, troubleshooting, and/or repairs. Although automation or semi-automation is meant to improve productivity and decrease the potential for work-related injury, failure to account for the forces and/or awkward postures a person must generate/sustain when repairing and/or performing preventive maintenance may result in injury.
Avoiding the Pitfalls
You can stay ahead of these problems by incorporating ergonomics into all phases of continuous improvement initiatives.
Although the ADDIE Model (Analyze, Design, Develop, Implement, Evaluate) began as a model for instructional and training designers to ensure they were building effective instructional and training tools, this model also works well for continuous improvement initiatives. The iterative approach means you are constantly assessing the needs of your workers, designing for them, and then evaluating to ensure a good fit.