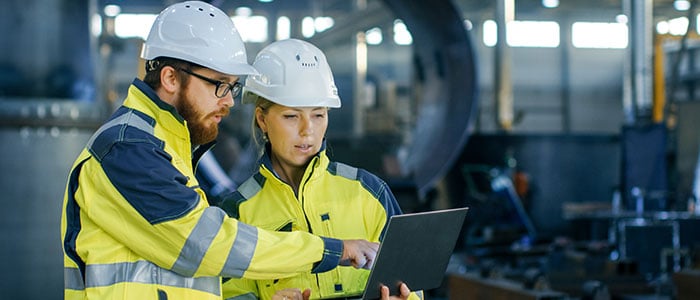 The Occupational Safety and Health Act lays out a set of clear responsibilities that employers need to meet. Here's how OSHA summarizes these responsibilities:
"Employers have the responsibility to provide a safe workplace. Employers MUST provide their employees with a workplace that does not have serious hazards and must follow all OSHA safety and health standards. Employers must find and correct safety and health problems. OSHA further requires that employers must try to eliminate or reduce hazards first by making feasible changes in working conditions."
A "safe workplace" is defined here as one "that does not have serious hazards," and the employer is responsible for finding hazards and either eliminating them or so reducing them that they're no longer serious.
What's a "serious hazard," according to the agency?
"The word serious as used in serious hazard, serious violation or serious condition means a hazard, violation or condition such that there is a substantial probability that death or serious physical harm could result." – Regulation 1960.2(v)
The Job Safety Analysis (JSA) or Job Hazard Analysis (JHA) is a standard way to identify, eliminate, or reduce workplace hazards. Here's what OSHA has to say about it:
"A job hazard analysis is a technique that focuses on job tasks as a way to identify hazards before they occur. It focuses on the relationship between the worker, the task, the tools, and the work environment. Ideally, after you identify uncontrolled hazards, you will take steps to eliminate or reduce them to an acceptable risk level."
Our eBook "The Job Safety Analysis: A Responsibility with Hidden Benefits" briefly explains how to carry out a JSA/JHA to meet OSHA's requirements—and notes that it offers some unexpected up-front benefits for employers as well.
In search of professional help based on years of experience and expert knowledge? Contact Fit For Work today and see how we can deliver a more efficient, healthy, and productive workforce, saving you the hassle!
---