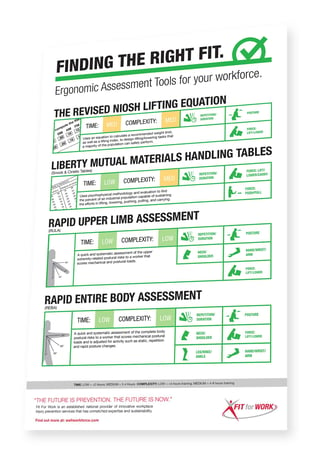 According to the 2017 Liberty Mutual Workplace Safety Index, non-fatal, serious, work-related injuries totaled $60 billion in direct U.S. workers compensation costs. Overexertion and repetitive motion-related injuries accounted for nearly $20 billion in direct costs.
The best approach to proactively mitigating the risk of ergonomic-related injury is through a comprehensive ergonomic risk assessment.

Download our printable infographic to find the right fit for your workplace.