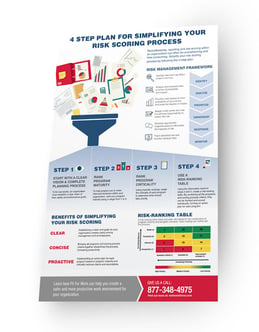 The initial step toward simplifying risk scoring is clarifying the organization's overall goals and scope. What is the company scoring its health and safety programs to? If it's just to satisfy compliance, it may not be doing enough. Looking beyond compliance should be the main focus.
Adopting a four-step plan can allow companies more utility and ability to incorporate a risk-based ranking system tailored to their business needs.
Download the infographic to learn more!