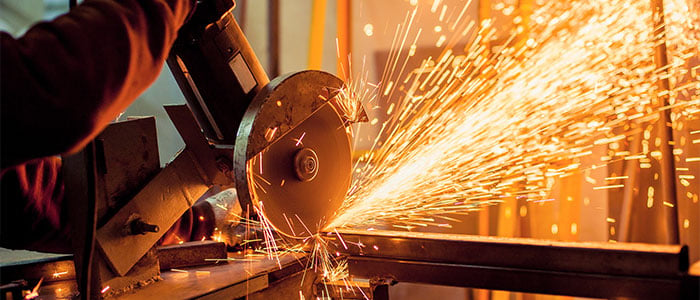 From golf clubs to spacecraft, sandblasting to electrical insulation and beyond, beryllium, a hard, light metal with excellent conductivity, is everywhere in industry.
But this extremely useful material can also be a hazard to those who work it and work with it, especially when it's processed in such a way that fine particles of it are released into the air. They can be inhaled, irritating workers' lungs and posing the danger of chronic beryllium disease—symptoms include difficulty breathing, weakness, fatigue, and loss of appetite.
Beryllium exposure has been regulated for more than a century, but in early 2017, OSHA updated 40-year-old regs, establishing new permissible exposure limits (PELs) and mandating work-practice controls and other measures to limit exposure and care for workers who may have been overexposed.1
Who's affected?
In general industry, the regs will apply if you produce beryllium, beryllium oxide ceramics, composites or beryllium alloy products—or if you engage in a number of other processes, including smelting and welding. Dental labs will fall under the standards. Sandblasting in construction and shipyard work will be affected too.
For a more detailed list of industries and processes affected, and more information on how your industry can meet the requirements, read our e-book summarizing the new regulations and the measures you may need to take—and get in touch with us for more guidance and for updates.

References:
1. "Final Rule to Protect Workers from Beryllium Exposure," U.S. Department of Labor Occupational Health and Safety Administration https://www.osha.gov/berylliumrule/index.html