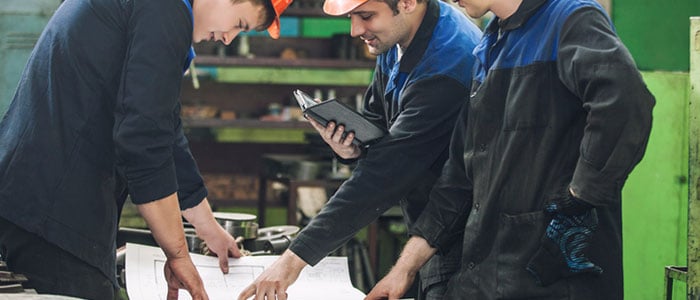 The supervisor is the one person who can take immediate, direct action to make sure that their work area is safe and healthful for all employees. Their job is to serve as a resource for employees whom they are responsible for—but also to serve as a model for employees to emulate. Russell DeReamer, author of Modern Safety Practices, considers the supervisor the only person who can control employees, machines, and working conditions on a daily basis.
In his text, Occupational Safety and Health Management, Thomas Anton relates that the supervisor bears the greatest responsibility and accountability for implementing the environmental, health and safety program because it is he or she who works most directly with the employee. This means the supervisor must understand and apply effective leadership principles to make sure employees enjoy an injury and illness-free work environment.
The use of evidence-based leadership improves enterprise wide performance overall, including EHS management. Government programs such as OSHA's Voluntary Protection Program rely heavily on safety leadership and management systems. Professional organizations such as the American Society of Safety Engineers also support the need for continuous improvement of both leadership and management skills at all levels.
Committed management and engaged supervisors are only one component of a successful EHS program. Be sure to keep these additional considerations in mind when implementing your EHS program:
Employee involvement

Integration into production systems

Constant communications

Accountability
What does it take to be a great leader? Five simple concepts, attitudes and traits:
a. Character - Do what you say
b. Competency - Continuous professional improvement
c. Consistency - Be reliable
d. Calling - Be passionate about your profession
e. Circulation - "Close the door and hit the floor"