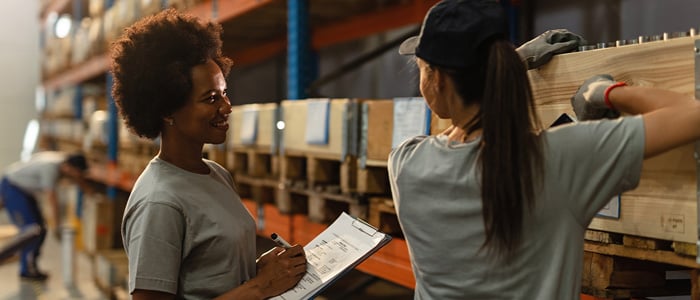 All employers - across every industry - want to foster measurable systems that promote wellness for their employees so that they are able to perform their job functions more effectively. Yet, research supports that traditional corporate "wellness programs" fall short in a) producing improvements in employee wellbeing and b) resulting in a positive ROI1.
At Fit For Work, our experts suggest the following 2 ways to help your company succeed at improving the wellness of your workers.
No. 1 - Invest in Something that Makes an Immediate Improvement in your Employees Lives:
Behaviors are hard to change and even harder to measure, especially when those changes are not often felt physically. Think about it. How does an employee view an immediate improvement in their blood pressure vs an immediate reduction in their shoulder pain? Obviously, for the blood pressure (or most other wellness type metrics) it would be difficult for them to perceive the difference.
Contrarily, if you made that nagging soreness in their shoulder better, they would immediately feel and function better! Which of the two options do you think a population of people would gravitate toward utilizing and trusting? And when you consider the prevalence of an ache or pain within a population, it is easy to see how you can make a more meaningful connection with the employees and thus an effective link to wellness initiatives.
No. 2 - Implement Targeted and Tangible Solutions
The industry is shifting. Employers who are looking for solutions to move the needle on health care costs have realized over the last decade the unfortunate truth that broad, population based wellness just doesn't deliver as promised. Thus the focus is shifting to a more targeted solution on high-cost areas such as musculoskeletal injuries.
As industry leaders in Early Intervention, Industrial Ergonomics, workplace safety and Employee Testing who have worked with companies internationally we have proven that musculoskeletal injuries are very responsive to targeted solutions and can easily be blended with some of the components of at broad-based wellness programs that make some sense, such as biometric screens (albeit not as frequent), incentives or smoking cessation.
Thus, it's possible to leverage a targeted musculoskeletal solution (that provides an immediate ROI), engages the workforce and can help to salvage some of the investments you have made on the wellness side
At Fit For Work, our programs are designed to specifically target improvements in your biggest cost drivers. To find out more please contact us today.
[1] Song Z, Baicker K. Effect of a Workplace Wellness Program on Employee Health and Economic Outcomes: A Randomized Clinical Trial. Journal of American Medical Association. April 16, 2019; 321(15): 1491-1501.https://jamanetwork.com/. Accessed April 21, 2019.