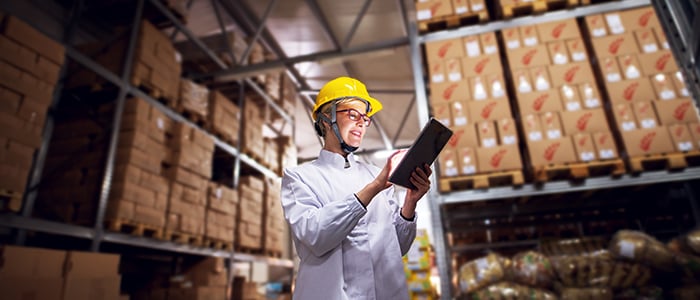 You're convinced that you need to add ergonomics to your strategies for improving workplace processes and procedures. That is, you believe in a careful analysis of the ways your employees interact with the other elements of the system in your workplace. You're particularly interested in making sure that tools, machines, environments, and work processes don't put employees at unnecessary risk for musculoskeletal disorders (MSDs).1
The best way to do that is to consult with a Certified Professional Ergonomist, or bring one on to your team. As James Rethaber, PhD, CPE, engineer, and Director of Ergonomics at Fit For Work, points out, "[You] can't make the assumption that just because an engineer is involved in a project, the human factor will be considered." Some have advanced knowledge of ergonomics, but some have none.
But how do you make the financial case for investing in ergonomics? Julia Greenwald, an ergonomist at North Carolina State University, has some answers. In an article for Industrial Engineer magazine, she lays out tactics for cost-justifying ergonomics.2
Address the whole business. "Showing management that you have the business as a whole in mind and not just safety 'tunnel vision' will earn crucial respect and buy-in," she writes.
Use measures other than injuries. In making this "holistic" argument, Greenwald recommends using productivity, efficiency savings, and quality-enhancement measurements. "Basic ergonomics concepts such as reach and access can be tied directly to common time-study equations to show efficiency gains," she writes. These efficiency gains are achievable without increasing the risk of injury to employees in a "lean" process, too. "Quality problems can usually be followed back to…root causes that cause ergonomic issues."
Provide alternatives that are lower-cost and quick to implement, although these may only be short-term fixes. Higher-cost options can be purchased, designed, developed, implemented, and evaluated as well, offering up a comprehensive, long-term fix.
Consult with your financial staff to find the cost-justifying analytic tool that best fits your business—whether that's a cost-benefit analysis, ROI, or equivalent-revenue measurement.
For more on bringing ergonomics into your business, see our eBook, "Ergonomics: Prevention Through Design," and contact us here.
2. PDF: Julia Greenwald, "Sphere of Safety: Moving Ergonomics Programs Forward," Industrial Engineer, March, 2009.
---