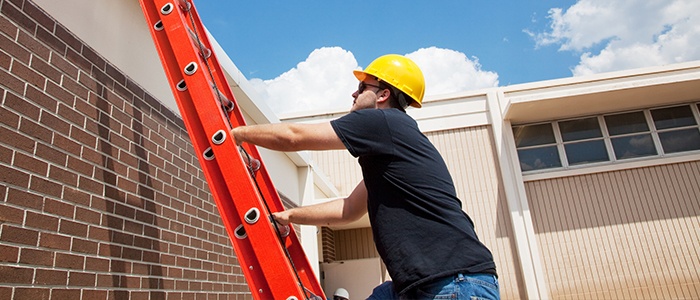 Slips, trips, and falls in the workplace can be detrimental to your business—and have a major impact on your bottom line. Facility maintenance prevention programs may take ownership over them, but their occurrence can also be directly related to housekeeping standards.
Consider the measures in each category below as a starting point to keep your workplace safe:
Management
Conduct routine "hazard hunts" by leadership or housekeeping handoffs between shift leaders
Integrate maintenance department into safety corrective actions
Tie items 1 and 2 above into your safety incentives program
Implement 5S: Sort, Set in Order, Shine, Standardize, Sustain
Slips
Clean spilled product, paper, wood and trash accumulated in your work area
Wear shoes with appropriate non-slip soles
Practice safe walking skills
- Take short steps on slippery surfaces to keep your center of balance under you


- Point your feet slightly outward
Trips
Don't carry loads you cannot see over
Store materials and supplies in the appropriate storage areas
Properly maintain walking areas and alert leaders on potential maintenance-related hazards
Falls
Assess all working surfaces higher than 30 inches
Use 3 points of contact when climbing off equipment, docks or ramps
Make repairs to all working surfaces in high traffic areas a top priority
What gets measured gets managed. Make sure your safety management system has a "near miss" reporting program and is enabled to work directly with your maintenance department for corrective actions. Contact Fit For Work to see how we can streamline this process.