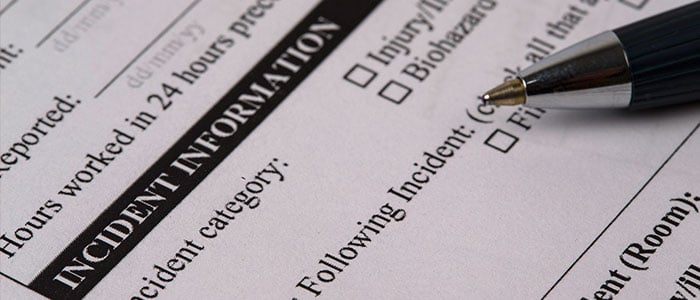 Onsite Early Intervention (EI) is a powerful tool that you can apply to your organization to make a significant reduction in the number of injuries. Let's first define what is meant by Early Intervention.
Early Intervention (EI) is a deliberate process by which an organization is able to proactively engage with employees who have musculoskeletal injury exposure and prevent it from progressing into formal injuries. To deliver the preventative approach, the musculoskeletal medical expert who is trained as an EI Provider focuses on three leading indicators to an injury: early soreness, ergonomics, and human behaviors.
Early Intervention is not to be confused with early care following an injury—EI is intended to prevent an injury from ever occurring. Therefore, EI Providers must behave very differently than the rest of the medical community. This is not common, nor is it a simplistic thing to expect, considering how all medical providers are trained to engage after an injury has already occurred.

In stark contrast, a successful Early Intervention program must have Providers who systemically engage with non-injured employees, and they must do so while not interrupting client operations and productivity all while understanding the implications of OSHA, MSHA, and HIPPA.

A 50% Reduction in MSDs and Associated Costs

By adopting that kind of focus, clients will see a shift in their organization's efforts toward proactive activities versus constantly reacting to new issues and injuries. Safety leaders can leverage a successful Early Intervention program to generate thousands of proactive, on the floor interactions per year—and do so consistently.
Because the EI provider doesn't face the same distractions as a busy EHS professional, the focus is unwavering and isn't derailed by other priorities such as sudden incidents, inspections, etc.

With this kind of focus and consistency, the EHS Leader is able to deliver at least a 50% reduction in musculoskeletal injuries and associated costs to their employer.