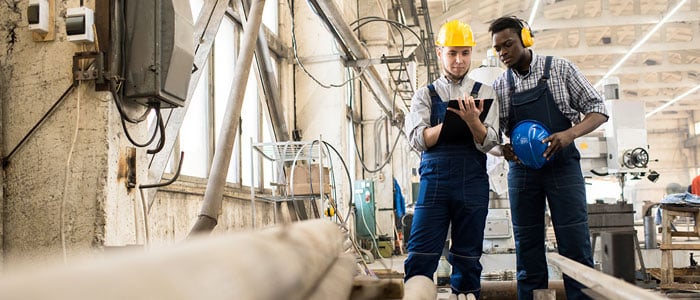 If you are an employer that is wanting to increase your hiring pool to fulfill the high physical demands of a job position with employees that better align with your workplace culture, our experts at Fit For Work suggest the implementation of a process known as the physical demands analysis.
What is the Physical Demands Analysis?
A Physical Demands Analysis also referred to as a PDA, is a comprehensive process to accurately and objectively identify the physical requirements (material handling, body positions and movements, and work environment) of the essential functions of the job. Not only is this process efficient at reducing workplace injury, it simultaneously reduces the physical capability needed for a position by presenting innovative solutions.
How PDA's Help Employers Improve Workplace Productivity
The implementation of a Physical Demands Analysis helps employers throughout all industries provide the scientific rigor as discussed by the Equal Employment Opportunity Commission ultimately removing any and all discriminatory physical demands associated with a job.
Our team at FFW achieves great results via the PDA with the following process:
Step 1: Accurately determining the force, repetition, and continuation of movements associated with job tasks such as lifting, lowering, pushing, pulling and carrying. PDA's also account for the body positions and movements a person will be in/ perform as the essential functions of the job, as well as environmental conditions into consideration.
Step 2: Presenting solutions to reduce the physical demands necessary to all essential job functions, such as presenting a lift assist device to help workers lift 75lb boxes
Step 3: Executing the solution(s) presented by our safety experts to reduce the potential of workplace injury and improve workplace morale and productivity.
At Fit For Work, We Are Physical Demands Analysis Industry Leaders:
At Fit For Work, we pride ourselves in being industry leaders in the physical demands analysis process, having performed more than 8,000 PDA's nationwide to further our mission of improving overall safety culture within a workplace.