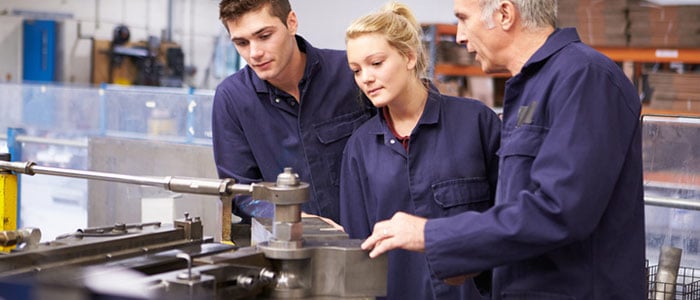 Mention training in most any workplace and eyerolls are sure to follow. Training takes time. It takes people out of production. It adds new layers to many people's jobs. New checklists. New protocols. New responsibilities.
But training for enhanced lockout/tagout procedures is not only a potential life saver and limb saver. It can also be a money saver.
The human cost
OSHA estimates that as many as 120 deaths and 50,000 injuries are prevented every year by proper compliance to LOTO procedures. The cost of losing even one person to a preventable work-related injury is profound. Serious on-the-job injuries also create a cascading effect that has costs associated with lost production time, replacing injured workers, rehiring, and retraining to fill behind injured workers. All of that can be avoided.
The financial cost
Injuries and deaths in the workplace aren't just traumatic, they can be costly. Lockout/tagout violations remain among the most-cited OSHA-related violations. OSHA-related fines can accumulate and run into the hundreds of thousands of dollars. But those costs generally pale in comparison to the costs associated with legal liability. Legal judgments won by traumatically injured workers, or their families, because of improper LOTO protocol can run into the millions of dollars. But proper training and adherence to LOTO standards should limit, if not eliminate, those costs.
No shortcuts
So the next time an employee rolls their eyes at LOTO protocol is the best opportunity to explain the costs – to the employee and to the company – of willfully ignoring those standards.


---