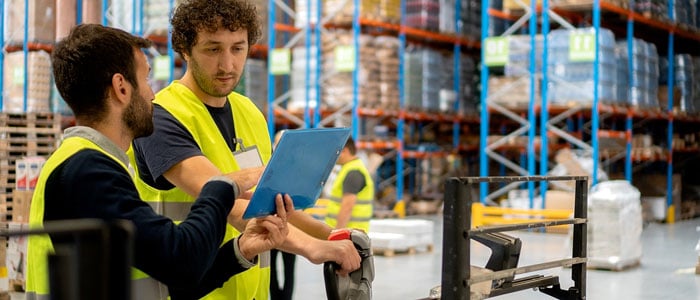 Pre-employment testing helps employers identify the most qualified applicants for a given job. On average, employers that perform pre-employment testing experience a 50% reduction in work injuries in the first year of testing, proving the value of due diligence when hiring.
What are the two types of pre-employment testing?
Pre-Offer Agility Test: This test is given before an official offer of employment, and the benefit of this test that is employers are easily able to determine whether an applicant has the physical ability required to perform essential job functions.
Comprehensive Pre-Employment Post-Offer Test: This test is given when an applicant has been presented with an official job offer but before they officially start and may include the following:

Medical history review with a clinician
A series of comprehensive medical measurements
Dynamic lifting & progressive lifting sequence
Strength measures
Essential job functions testing
Post-offer testing enhances pre-offer testing by allowing employers to report and quantify any pre-existing conditions and compounding traumas. In the event of a workplace injury, employers can present and compare the information collected in the post-offer test.
What are the benefits of pre-employment testing?
The proven benefits of pre-employment testing are several, including but not limited to:
Reduced experience modifier rates
Increased workplace productivity
Decreased incidence of fraud
Workplace injury reduction
Decreased turnover
At Fit For Work, we strongly support pre-employment testing as an effective means of preventing up to 50% of workplace injuries. To learn more about pre-employment testing implementation, contact us today!