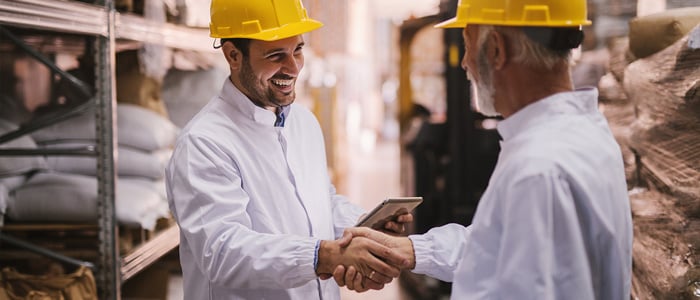 At Fit For Work, we recommend that employment testing continue even after an applicant is hired as a) a means of assessing the physical abilities of current workers for transfers/promotions and b) as a proactive measure in response to reported workplace injuries or illnesses to ensure readiness to return to work.
According to the National Safety Council, the average cost of a medically-consulted workplace injury exceeded $39,000.00 for employers; such statistics should give employers insight as to the value of doing everything possible to prevent and respond to workplace injuries.What Are the Two Types of Post-Employment Testing?
Post-employment tests can be divided into two categories: tests given to current workers and tests specifically given to workers who report being injured on the job.
Post Employment Physical Agility Testing: This test is non-medical and is conducted as a means of preventing workplace injuries, specifically in job transfers and/or promotion situations. Additionally, agility tests may be given on an annual basis (usually to employees in the public safety industry such as policeman or firefighters) to confirm that they are able to meet the physical requirements required to safely perform job functions.
Post Employment Fit-For-Duty Testing:
Fit-For-Duty Evaluation: This test may only be given to current workers post workplace injury or illness. Rather than having to perform a 6-8 hour comprehensive functional capacity test, employers can opt for a Fit-For-Duty Evaluation, which strictly concentrates on evaluating medical measures and functional abilities that are considered job-related and consistent with business necessity.
Fit For Work Provides Onsite Post-Employment Testing:

Our team has taken post-employment testing to the next level, as we now help employers perform convenient and efficient onsite post-employment testing. The benefits of being able to perform these tests onsite are several, the primary ones being that:
We can leverage onsite equipment during testing for real-life results
Convenient and timely scheduling process
Reliable results
At Fit For Work, our purpose is to revolutionize safety culture, and we believe that the smartest investment is in the health and safety of your employees. To learn more about onsite post-employment testing, please contact us today!