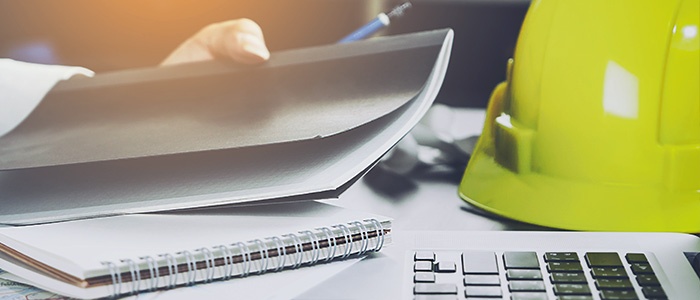 The new year is a great time for resetting priorities. The impact of health and safety programs over the past year can be assessed and necessary improvements for the coming year can be determined. Risk ranking and planned metrics are great tools for getting all the details into one clear view to help streamline your processes.
Planned Metrics Revolve Around Gathering and Evaluating Data
As Steinbacher & Smith (2009) report, "Data must be obtained that accurately reflect the current environment and the anticipated challenges stemming from implementation of planned business objectives."
Safety programs can be assessed from a maturity-criticality perspective: How mature a safety program is can be determined by how well integrated the safety program is into the organization. "Maturity" scores can be ranked from: 1) Nothing in place; 2) Informal; 3) Functional; and 4) Model (meets OSHA Volunteer Protection Program safety program standards).
Safety program "Criticality" items can be ranked using one of three levels: 1) Business critical; 2) Core process, necessary proper functionality; and 3) Improvement-oriented (or ongoing process improvement).
Parsing the data in a maturity-criticality perspective helps risk managers focus on what is important at the beginning of the planning process. Safety program scores will layout along a distribution line from lowest score to highest and will allow you to focus limited resources on the safety programs with the highest impact to operations.
4-Step Plan for Risk Ranking with Planned Metrics
Before setting up any risk ranking plan, it's important to define what you're scoring your health and safety programs against. Looking beyond compliance should be the main focus. Using this four-step plan can help:
Start with a clear vision.

Rank program maturity.

Rank program criticality.

Employ a risk-ranking table.
Risk management planning can be a daunting task. However, tools like risk ranking and planned metrics can lighten the load
References:
"SH&E Strategic Planning: A maturity-criticality approach to continuous improvement." Steinbacher, D. & Smith, A. (2009). Professional Safety (Oct. 2009). Retrieved from www.asse.org