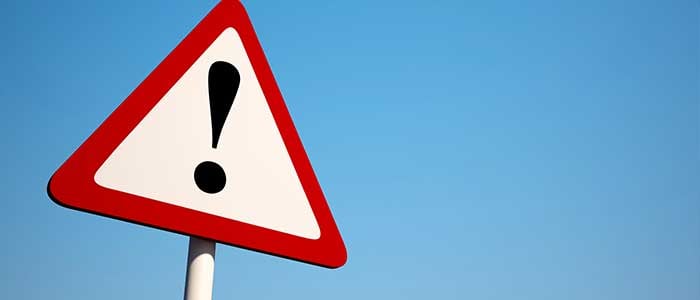 With 2017 just beginning, it's difficult to foresee what changes will occur at OSHA given the incoming Trump administration.
They will likely center around similar topics over the past two years, perhaps involve fewer inspections and citations, or focus more on employer assistance programs such as OSHA Voluntary Protection Programs (VPP), Star, Merit, and Small Business Assistance programs.
Whatever the case may be, it's always helpful to be reminded of the previous top 10 standards of compliance. Furthermore, the following tips can help your business avoid the most common OSHA violations.

Awareness and Preparedness
After a fine increase (effective August 1, 2016), potential willful and/or repeat violations jumped from $70,000 to $124,704 per violation, depending on OSHA area director compliance directives and discretion. That means awareness and preparedness has never been more important.
When everyone from management to warehouse employees develop an early game plan, everyone is better informed, well-prepared, and calmer during potential OSHA inspections. A solid start includes mock interviews to ensure employees understand their rights during inspections. Staging "surprise" inspections that conform to OSHA rules can aid preparedness ahead of the real thing.

Employee Empowerment
Open communications, where employees are empowered to speak up about potential safety hazards and concerns, go a long way to help businesses remain in compliance. Field staff often see things overlooked by management.
Setting up processes and delivery systems so that employees can anonymously report hazardous situations make it easier for management to resolve these issues. Designated employees tasked with conducting regular safety checks, or in-house training programs, also boost employee morale and keep companies within compliance.

Education and Technology
Outgoing Assistant Secretary of Labor David Michaels reported that "OSHA will begin tracking injuries and illness starting in February 2017, and phased-in data submissions based on employer size and special requirements for listed high hazard groups are scheduled to begin in July 2017."
Tracking and reporting will become even more important in the year ahead. That's where the final tip, ongoing education and more effective use of technology, can come into play. Providing safety compliance staff with record-keeping systems such as mobile tablets and devices for real-time accountability, ensure that compliance is monitored constantly, and potential issues are being flagged.