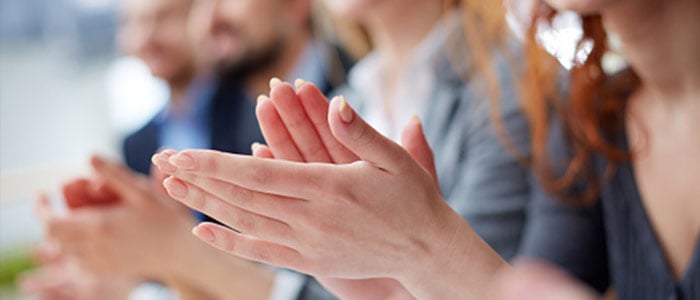 Safety incentive programs don't need to be costly or time consuming. They can actually provide an average return of 1:3 or more for every dollar spent. Here are a few recommendations for creating and promoting your safety incentive programs.
Choose Activities that Create Recognition
Create an equal chance to win. Avoid prohibiting incident reporting.

Closely tie rewards with results by being timely in your recognition.
Offer both public and private recognition. Choice brings empowerment.
Consider using a professional award distributor to better manage your budget and

culture.

Offer a variety of gifts cards, clothing, time off with pay, etc.
When it comes to incentives, brand names and quality matters.
Promote Your Program
Prior to implementation, use teaser messaging to garner excitement for your

program.

Use special announcements for further promotion.
Weekly meetings help keep priorities on par with your production message.
Reward Participation at All Levels
These 7 actions are a great starting point for setting up your eligible activities. Focus on activities and behaviors that enhance operational efficiency, safety, and compliance with existing regulations.
Lead or participate in safety meetings.
Report a near miss or unsafe condition.

Complete an on-the-spot (OTS) corrective action.

Lead or participate in stretching exercises.
Lead or participate in a Job Safety Analysis or safety audit.
Lead or participate in good housekeeping focused on slip, trip, falls, and fire

prevention.

Lead or complete required safety training.
Real Results
When properly implemented, Safety Incentive Programs lead to real results. Heartland Foods went from 285 lost-time injuries per year to 14—saving $11.6 million. Allied Waste had a 27% decline in safety-related accidents—reducing claims by 2,520 and saving $108 million. Airgas East/Northeast spent $181,500 on their program but saved $907,500 within one year.
Results. (2014, Aug 19). Can You Afford To Skip Safety Incentive Programs [Blog post]. Retrieved from http://www.inspirus.com/blog/can-you-really-afford-to-skip-a-safety-incentive-program


---
Register for the free webinar, Physical Demands Analysis / Job Safety Analysis, coming up on Thursday, August 24th 1:00-2:00PM CST.