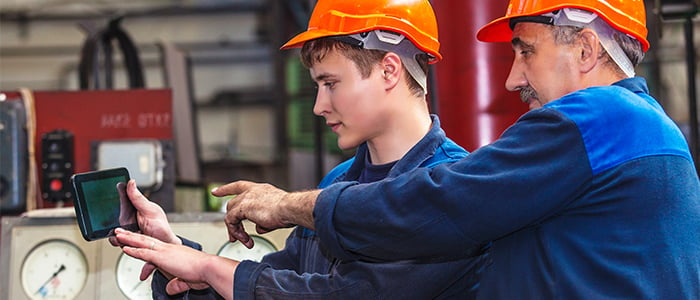 Employers today are paying more and more attention to the "hiring experience"—the first impression the company makes on its new hires. That's because a good impression out of the gate can set the stage for employee loyalty—and employee retention.
But what if a single strategy could not only produce a positive hiring experience, but reduce injuries and increase productivity at the same time?
A New Employee Training Camp from Fit For Work can achieve all three goals. Our Training Camps are focused, functional training setups, adjusted to the needs of the company, that help new employees "enter the atmosphere" of the organization successfully by reproducing the specific conditions under which they'll be working. Repeated functional practice and training helps make sure that correct work habits are formed, normal soreness associated with moving in new ways is promptly addressed, and workflow is optimized for both safety and productivity.
From a "Meat Grinder" to a Healthy Workout
All too often, employees in industrial settings start their jobs with no idea of the physical demands, the pace, or the repetitiveness of the work they've committed to doing, hour after hour, day after day. When the reality of that work hits them, along with the fatigue and soreness from using new muscles, they're likely to feel shock and distress, maybe even anger. No wonder the rates of turnover and injury in these populations can be so high.
But adding a Training Camp to your new-hire process removes the sting of all those factors and helps new employees acclimate to their new environment quickly. The experience can have a drastic impact on your employees' perspectives: a job that they might otherwise view as a "meat grinder" can turn into a healthy workout that not only gets the job done, but actually helps to keep them in top physical condition. And because the Camps are customized to fit in with your production schedules, all this can be done without harming operational productivity.
To find out more about New Employee Training Camps, see our eBook "The Impact of Training and Safety Programs on Employee Retention" or contact us here.


---