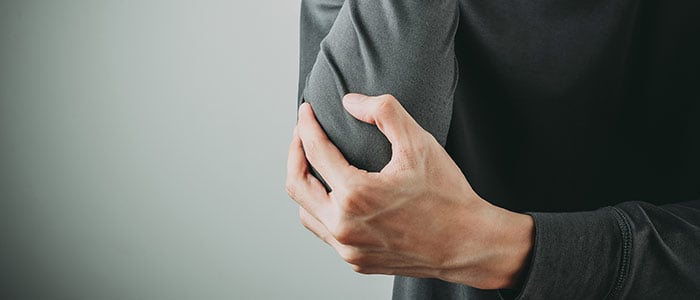 Musculoskeletal disorders (MSDs) and related injuries are helped by participatory ergonomics. Peer-reviewed studies point to this multi-factor approach, which addresses the three leading indicators of MSDs as:
early soreness

ergonomics

behaviors
Let's take a look at these leading indicators in closer detail:
In the case of early soreness, general warm-ups or static stretching don't necessarily make the mark. For example, a shoulder soreness might be completely missed in a wrist stretching exercise. A stand-alone program might accomplish five general stretches applied to 300 employees with endless different and specific aches and pains. Thus chances of a stretching program hitting with the right exercises for any one specific issue is slim.

The chances of a static stretching program hitting with the right exercises is slim.

Adding a dynamic stretching program to the mix simply makes sense.


As for ergonomics, the incidence and severity of MSDs can be lowered. A study by Choi and Woletz (citing Amick et al., 2009) encourage "a comprehensive ergonomic program which includes a combination of engineering and administrative controls, training, management, and employee support" along with sufficient resources.

"Scientific evidence," they further state, "does show that effective ergonomic solutions can lower the physical demands of manual material handling work tasks" and fewer musculoskeletal injuries.


Behaviors also need to be addressed. When employees undergo job coaching and take a moment to be conscious about "how to be better," learning about available resources and how to improve behaviors, it can lead to more mindfulness about safety overall.

By proactively adopting a comprehensive, multi-factor ergonomics program, organizations can prevent the kinds of serious repercussions that come with workplace-related injuries.
References and links:
Choi and Woletz paper (section citing Amick et al., 2009)


Want to descrease MSDs in your workplace? Contact Fit For Work to learn how.