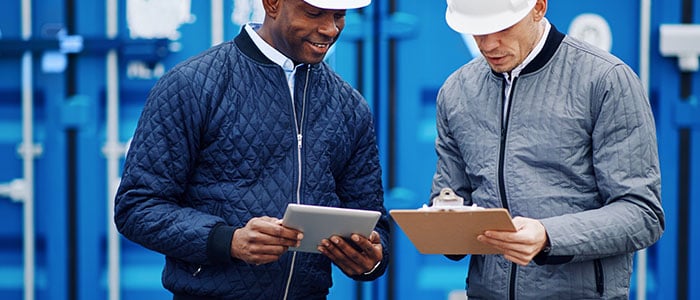 If you are a Controlling Employer¹ on a multi-employer job, you have general supervisory authority over the entire work site, and power to correct health and safety violations, or require others to correct them. The standard of inspection or knowledge is less strict than that for the individual employers.
Still, you may be required, by direct contract obligation, or by an indirect obligation implied by other elements of your contract, to meet a "standard of reasonable care" for job safety. The direct obligation is spelled out in the contract, while the implied obligation kicks in when the degree of your control over the job as a whole implies some measure of control over safety.
Achieving "Reasonable Care"

In assessing whether a Controlling Employer is exercising reasonable care, OSHA looks at:
whether the employer has carried out frequent safety inspections.
whether the employer has a system in place for correcting hazards promptly.
whether the employer has created an effective system to enforce health and safety compliance on the part of other employers.
Inspections

Several factors affect how often you, as a Controlling Employer, must inspect a project to meet the standard of reasonable care.
the project's scale
the nature and pace of the work
how often conditions change on the job site
how much you know about a subcontracted employer's safety record

how much you know about the employer's level of expertise
You may have to inspect more often if:
you know that the employer has a history of non-compliance with safety regulations

you don't know the employer's safety record
You may have to inspect less often if:
the employer has a consistently high level of compliance
there is good evidence that the employer has set up good safety measures, including
- a graduated system of enforcement
- regular safety meetings onsite


- safety training
1. For details on the four forms of responsibility for job-safety issues that an employer can have according to OSHA—Creating, Exposing, Correcting, and Controlling and measures to take to guard against being cited for workplace hazards, see our e book "Pre-Task Safety and Health Planning (PTSHP) Can Keep Employers and Subcontractors on the Right Side of OSHA."

Material in this post is adapted from "Multi-Employer Roles and Responsibilities" on RegSense.com


Register for the free webinar, LOTO/Contractors Pre-Project Safety & Health Planning, coming up on Friday, June 15th 1:00-2:00PM CST.

---