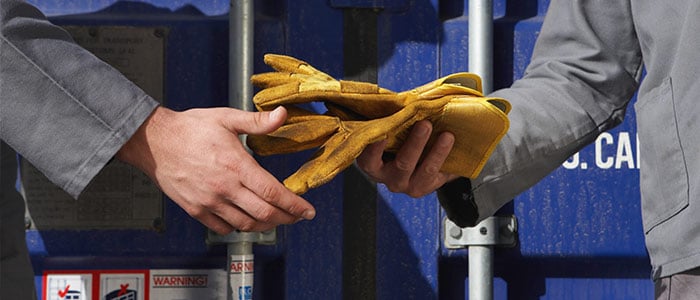 Every year, thousands attend the National Safety Council Congress & Expo, held this year in Anaheim, Calif. in mid-October. Like other conferences, it's an opportunity for attendees to learn from one another as well as knowledgeable speakers. They see the latest safety gear on exhibit, talk to vendors, and network with peers.
Although it's a great annual opportunity to learn about a wide range of topics, there's one phrase from this year's program that seems especially worth noting, whether you're going to the conference or not: "Stay committed to safety excellence."
It's a deceptively simple phrase, but serves as a powerful reminder that safety is a year-round pursuit, and requires commitment in order to stay at a high level.
Excellence comes as a result of effort, not just maintaining the status quo. What may have been "good enough" in the past is likely to fall short in the future. And when that happens, so do injuries.
That's why prevention is crucial. Taking the time to learn more about safety measures now—either through conference attendance or other research—can go a long way toward creating a safer workplace.
Strategies like workforce assessments can pinpoint ergonomic issues you might not be seeing. Employee discussions can uncover minor problems that may have gone unreported but threaten to become larger problems. Safety training can get employees working together to achieve higher levels of safety.
With a focus on elevating safety through every aspect of an organization, any workplace can yield benefits like higher employee morale and a more meaningful injury prevention plan. And that results in a more efficient, healthy, and productive workforce—bringing considerable return on investment.
Together, we should all stay committed to safety excellence. Whether you attend the NSC conference or not, that's a motto worth following, every single day.